Because the word of a Christian "infidel" is not valid against the word of a Muslim, accusations of blasphemy, often with little or no evidence, routinely lead to the beating, imprisonment, and possible killing of Christians and other minorities every month in Pakistan.
"The available evidence in all these cases suggests that charges were brought as a measure to intimidate and punish members of minority religious communities… hostility towards religious minority groups appeared in many cases to be compounded by personal enmity, professional or economic rivalry or a desire to gain political advantage." — Amnesty International.
"Iran sentences a 21-year-old man to death for 'insulting Islam' … after confessing when police promised he would be pardoned if he came clean." — Daily Mail.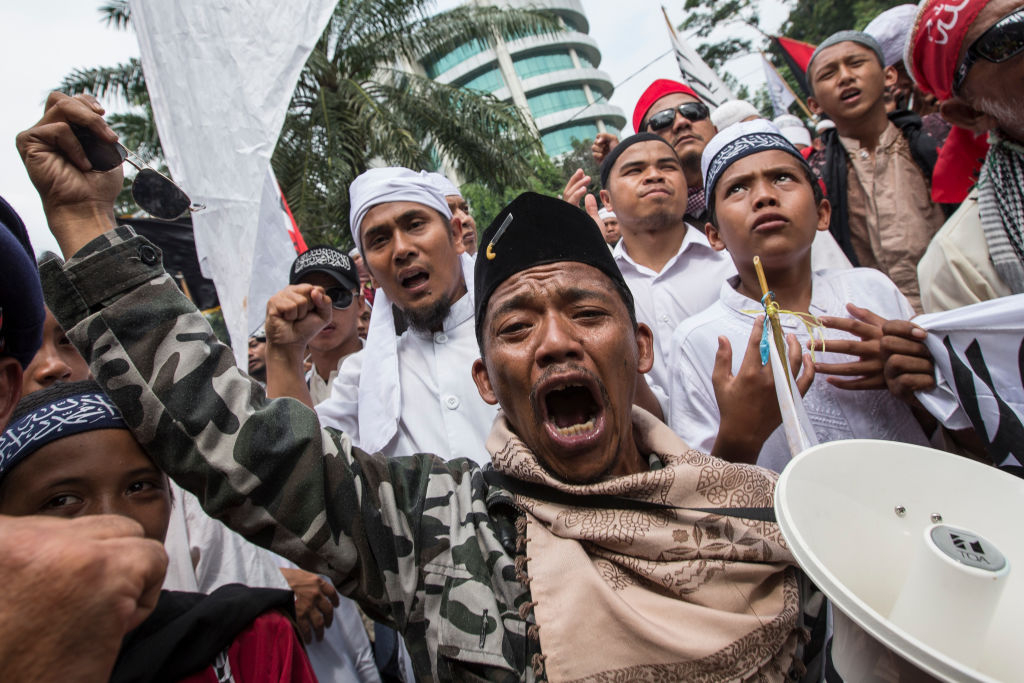 Members of various Islamist groups celebrate in Jakarta, Indonesia on May 9 after Ahok, the Christian governor of Jakarta, was convicted of committing blasphemy. (Image source: Ed Wray/Getty Images)
A few days ago in Pakistan, a Christian pastor who has been "tortured every day in prison" since 2012 when he was first incarcerated, was sentenced to life in prison. Zafar Bhatti, 51, is accused of sending "blasphemous" text messages from his mobile phone; but human rights activists contend that the charge "was fabricated to remove him from his role as a Pastor."…
readmore>>
gatestoneinstitute
Also published on Fenixx.org
Also via jihadwatch