Austria has deployed four armoured vehicles along its Italian border and has 750 troops at the ready to prevent a future flux of migrants from crossing the border.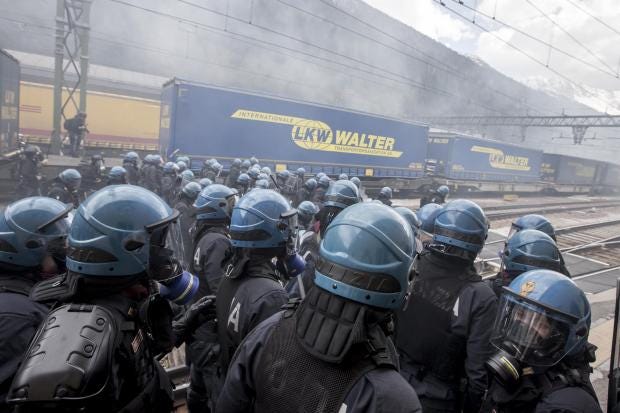 Officials confirmed the vehicles had been sent to the province that includes the Brenner Pass, a gateway to Italy for important trading partners such as Germany.
Italy warned last year that planned controls on a key trade pass would break EU rules on free movement.
Austrian Defence Minister Hans Peter Doskozil said he expecting controls at the border with Italy to be introduced "very soon", a comment which sparked fury in Rome.
Austrian Chancellor Christian Kern played down the dispute and praised cooperation with Italy, which is dealing with a surged in the number of migrants crossing the Mediterranean from North Africa, many of them fleeing war and poverty in their home countries.
Speaking during a joint press conference, Mr Kern told reporters Austria is preparing to introduce border controls at Brenner if there is a surge in migrant arrivals there, but that there was no need to at present.
"We are not deploying tanks at Brenner and I can emphasise again that cooperation with Italy is really good," he said, adding there was no indication the Italian government had lost control of the situation in the south of the country.
More than 85,000 refugees and other migrants have arrived in Italy by that route so far this year, making it the main point of entry into Europe…
readmore>>
independent
Migrants Overwhelm Italy. Austria Has Troops Ready.