Vatican police have broken up a gay orgy at the home of the secretary to one of Pope Francis's key advisers, it has been claimed.
The flat belonged to the Vatican's Congregation for the Doctrine of the Faith, or Holy Office, which is in charge of tackling sexual abuse amongst the clergy.
Reports in Italy claim the occupant of the apartment is the secretary to Cardinal Francesco Coccopalmerio – a key aide to the 80-year-old Pope.
Coccopalmerio heads the Pontifical Council for Legislative texts and was said to have once recommended his secretary for a promotion to bishop.
The claims about the police raid last month were made in the Italian newspaper Il Fatto Quotidiano.
The flat involved is a short distance from the Vatican itself.
According to the paper, neighbours became suspicious before complaining about irregular behaviour of those coming and going at the flat.
When police showed up, they reportedly found drugs and a group of men engaged in sexual activity.
Vatican cops raid drug fueled gay orgy at top priest's apartment
It is the latest scandal to hit the Vatican and comes after its finance chief Cardinal George Pell was charged with historical sexual offences…
Vatican's 3rd Most Powerful Figure, Cardinal Pell, Charged With Multiple Sex Assaults
readmore>>
mirror
---
'Homo-orgie in huis secretaris belangrijke adviseur paus'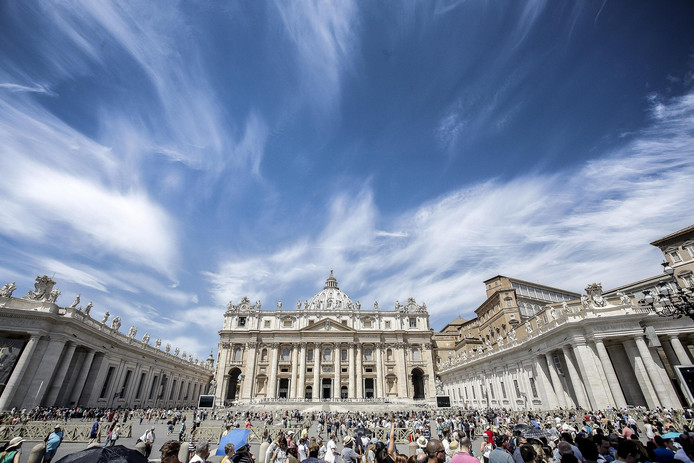 De politie van Vaticaanstad is afgelopen maand binnengevallen in het huis van de secretaris van een van de belangrijkste adviseurs van paus Franciscus terwijl er een homoseksuele orgie aan de gang was. Dat meldt de Italiaanse krant Il Fatto Quotidiano. Er zouden ook drugs zijn genuttigd op het intieme huisfeestje.
Omdat buren hadden geklaagd over lawaai, besloot de politie in te grijpen. Ter plekke bleken diverse mannen seks met elkaar te hebben.
'Afkicken in kliniek'
De priester werd opgepakt en is ondervraagd. Het appartement behoorde tot de secretaris van kardinaal Francesco Coccopalmerio. Zijn departement is mede verantwoordelijk voor onderzoek naar seksueel misbruik door klerken…
leesverder>>
telegraaf