In one of the least likely stories of all time, Facebook has vetoed a photo of the Vatican's yearly Nativity scene, referencing its policy against "sexually suggestive or provocative" images.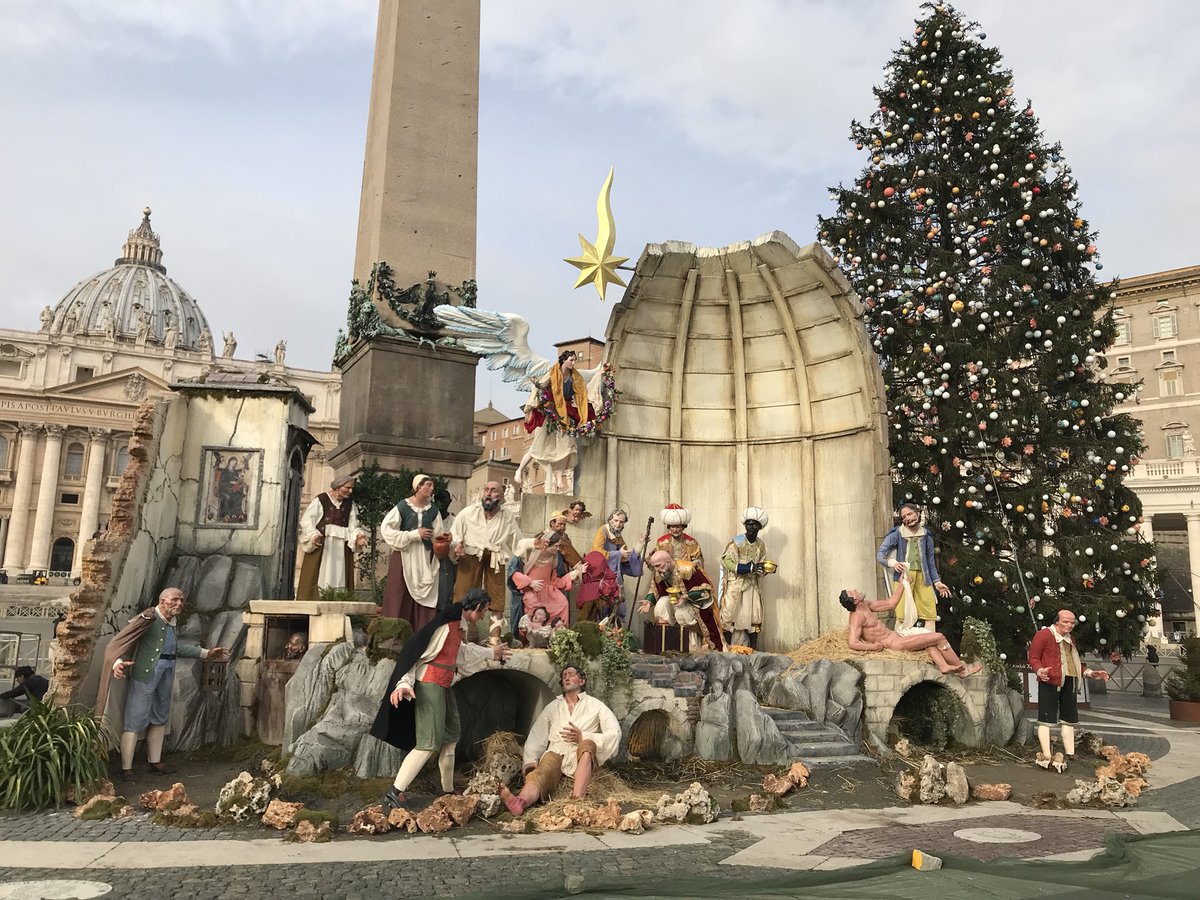 The manger scene integrates into the typical depiction of the Holy Family in Bethlehem, a series of vignettes highlighting the corporal works of mercy: feeding the hungry, visiting the sick and imprisoned, burying the dead and clothing the naked.
It was this last element that excited the censors at Facebook with its portrayal of a naked man being offered clothing by a charitable pilgrim.
An ad featuring the image of the scene was rejected by Facebook with the following justification: "Your ad can't include images that are sexually suggestive or provocative." The image in question was simply a photo of the naked man in the Vatican's nativity scene.
In his explanation of the crèche, Pope Francis said: "This year's Nativity scene, executed in the typical style of Neapolitan art, is inspired by the works of mercy."…
/Nonetheless, the innovative Nativity scene—with its departure from traditional depictions of the Bethlehem stable or cave—elicited reactions from others besides the folks at Facebook…
readmore>>
breitbart