Books that sanction domestic violence and say women should never refuse their husbands sex are among a series of sexist materials that inspectors have found in Britain's Islamic schools. The education watchdog has compiled a file of the worst examples.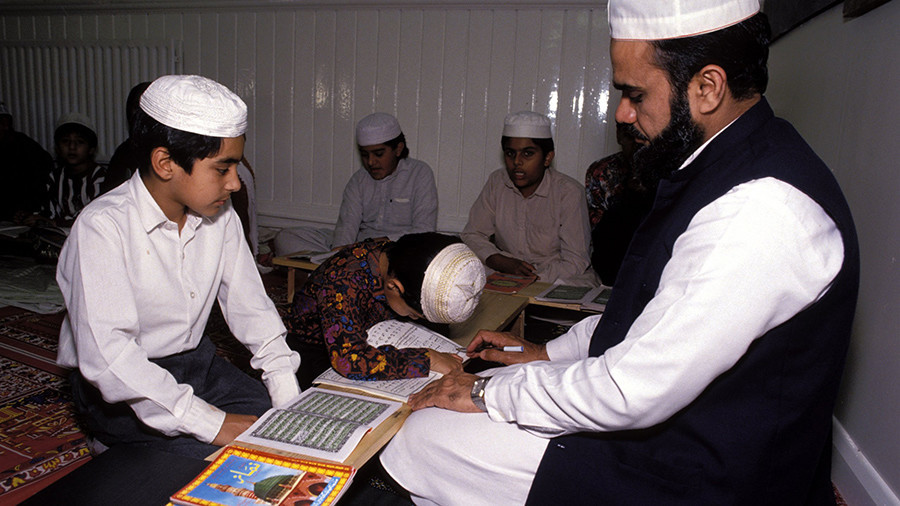 The Office for Standards in Education, Children's Services and Skills (Ofsted) discovered a book in a school library entitled 'Women Who Deserve to Go to Hell', which said it was wrong for wives to show "ingratitude to their husband" or "have tall ambitions," according to the Times. It also detailed "mischievous" females who are a "trial for men." …
/Another school Ofsted visited encouraged children to read a text that contrasted the "noble women of the East" who protects her modesty by wearing a veil, while the "internally torn woman of the West" attracts men and leaves her home to hang around in cinemas and cafés.
Other materials claimed that in a Muslim marriage "the wife is not allowed to refuse sex to her husband" or "leave the house where she lives without his permission." Boys and girls were also taught that "the man by way of correction can also beat her." Work marked by teachers stated that women had a responsibility "only to bear children and bring them up as Muslims."…
readmore>>
rt
Also published on Fenixx.org