The senior UK counter-terrorism officer at Scotland Yard has warned the terror threat level will remain at severe for at least the next five years.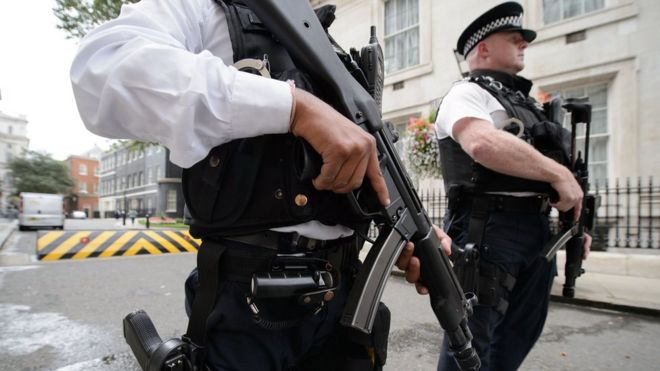 Metropolitan Police Deputy Assistant Commissioner Neil Basu said the risk posed to the UK from terrorists was "an unknown threat in our midst".
He warned isolated communities and unregulated schooling in the UK were a "breeding ground" for extremism.
There are currently about 600 active counter-terrorism investigations.
Mr Basu said it had been a "summer like no other", with four terror attacks in three months in London and Manchester.
The UK's terror threat level has been at severe since October 2014, apart from a short period when it was raised to critical following the Manchester Arena attack.
Twenty-two people died when a suicide bomber blew himself up after an Ariana Grande concert on 22 May.
readmore>>
bbc
Also published on Fenixx.org