The Las Vegas shooter, who killed 58 people and injured hundreds more, did so on behalf of Islamic State (IS, formerly ISIS/ISIL), according to an IS-affiliated website. The FBI says the perpetrator had no connections to international terrorist groups.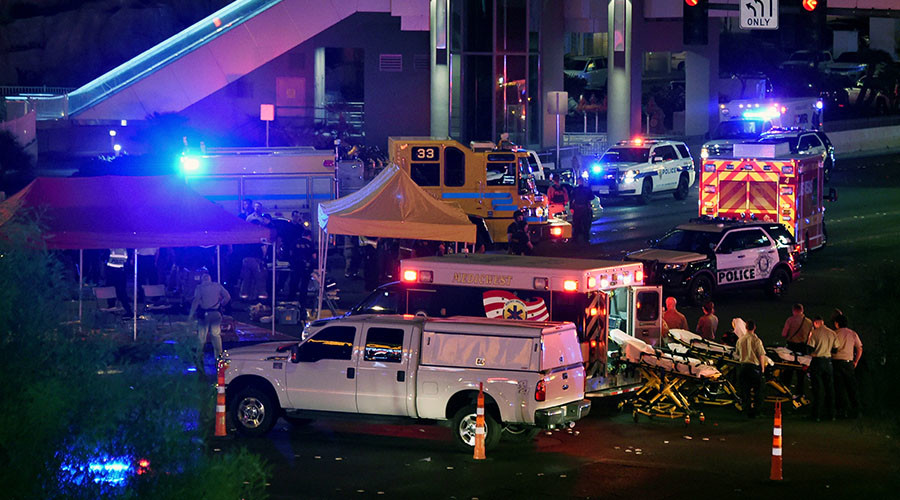 Islamic State (IS, formerly ISIS/ISIL) has claimed responsibility for the mass shooting in Las Vegas, believed to be the deadliest in modern US history.
"The Las Vegas attack was carried out by a soldier of the Islamic State and he carried it out in response to calls to target states of the coalition," Reuters cited the Amaq, IS-affiliated website. "The Las Vegas attacker converted to Islam a few months ago."
The terrorist group did not name the attacker but claimed that he "executed the operation in response to calls to target countries of the coalition." However, no proof was provided to back the terrorists' claims…
readmore>>
rt
Also published on Fenixx.org
Related; israelnationalnews>> skynewsvideo>> businessinsider>> foxnews>> telegraph>> standard>> financialexpress>> indiatimes>> indiatimes2>> newsinfo>> whotv>> tucson>> ctvnews>> motherjones>> wtvr>> bostonherald>> independent>> abcnews>> isis.liveuamap>> breaking911>> reuters>> yournewswire>> heraldnet>> bloomberg>> breitbart>> jihadwatch>> hln>> muslimissue>> jihadwatch2>> barenakedislam>> jihadwatch3>> dailybeast>>

Videos on this massacre . . .
Las Vegas Shooting: More Than 50 killed And 200 Hurt At Concert | TODAY
President Trump speaks to the nation following the Las Vegas mass shooting
Brother of Stephen Paddock, Las Vegas shooter gives interview
Jason Aldean Concert shooting in Las Vegas
Who Was Stephen Paddock? | Los Vegas Shooter
BREAKING VIDEO Las Vegas attack muliple angles