JERUSALEM (JTA) – When the Islamic State claimed credit for an attack on Israeli soil for the first time Friday and vowed to strike again, the response here was not fear but incredulity.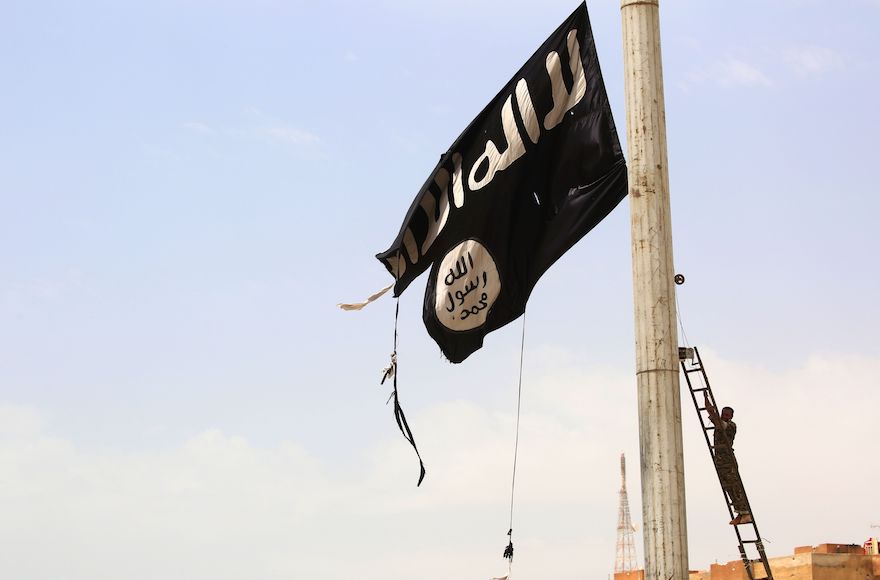 Israeli officials generally dismissed the militant Islamist group's assertion that it was behind the shooting and stabbing in Jerusalem that left a 23-year-old policewoman dead along with her attackers.
Top U.S. experts on the group said the officials would be wise to think again.
"This is a pattern that we see. ISIS makes threats, very grandiose threats, accompanied by snuff videos and things of that nature,"Rukmini Callimachi, a New York Times reporter who monitors the group online, told JTA. "Reaction in the West is this is the talk of deranged people, it's all talk and no action, and then one by one, countries that have been called out have seen bloodshed on their soil."
Callimachi and other U.S. analysts warned that the Islamic State rarely bluffs about attacks. The group has long vowed to destroy the Jewish state, they said, and it may finally be following through.
The Islamic State, or ISIS, claimed responsibility soon after the attack, which involved a pair of coordinated assaults by three West Bank Palestinians in and around the Old City Friday night. Through its official online news agency, the Islamic State announced that "lions of the caliphate carried out a blessed attack on a gathering of Jews in al-Quds," referring to Jerusalem by its Arabic name. It warned the attack "will not be the last."
Hamas, the militant Islamist Palestinian group…
readmore>>
jta
Also published on Fenixx.org